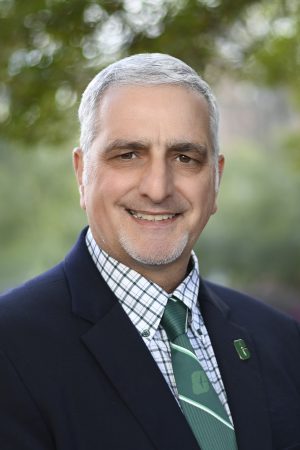 Foundation Annex Development Suite C-A
Mark Colone
Senior Director of Development
Mark Colone is the Senior Director of Major Gifts for the College of Arts & Architecture and the Graduate School, helping to connect donors with their philanthropic interests.
Mark re-joined UNC Charlotte in 2015 after serving for 17 years as the vice president of Signature Sports Group, Inc. His previous role with UNC Charlotte was in the Department of Athletics as Assistant Athletic Director (1988-1998) and Sports Information Director (1983-1988). At the start of his career, Mark was the youngest Sports Information Director in NCAA history at the age of 22.
Mark earned his bachelor's degree in business administration from the UNC Charlotte Belk College of Business in 1983.
Mark, who was inducted into the UNC Charlotte Alumni Hall of Fame in 2005, previously served as president of the UNC Charlotte Alumni Association, an ex officio member of the UNC Charlotte Athletic Foundation board, and a member of the Campus Master Plan Task Force. He is also a former treasurer and board member of the Belmont Pinebrook Swim Club, previous board member for the Stowe YMCA and Council for Children's Rights, and past member for the Gaston County Family YMCA Strategic Planning Committee. Currently, Mark is chair of the communications and evangelization commission for the Queen of the Apostles Catholic Church in Belmont, N.C.