Chancellor's Speaker Series
The Chancellor's Speaker Series celebrates the University's role as our region's thought leader and brings nationally renowned speakers to the area to discuss current issues.
---
2023 Chancellor's Speaker Series: Dr. Raj Chetty
Raj Chetty is the William A. Ackman Professor of Economics at Harvard University and the Director of Opportunity Insights, which uses big data to study the science of economic opportunity: how we can give children from all backgrounds better chances of succeeding? Chetty's work has been widely cited in academia, media outlets, and policy discussions in the United States and beyond.
Chetty received his Ph.D. from Harvard University in 2003 and is one of the youngest tenured professors in Harvard's history. He has received numerous awards for his research, including a MacArthur "Genius" Fellowship and the John Bates Clark medal, given to the economist under 40 whose work is judged to have made the most significant contribution to the field.
2021 Chancellor's Speaker Series: Jeb Bush and Janet Napolitano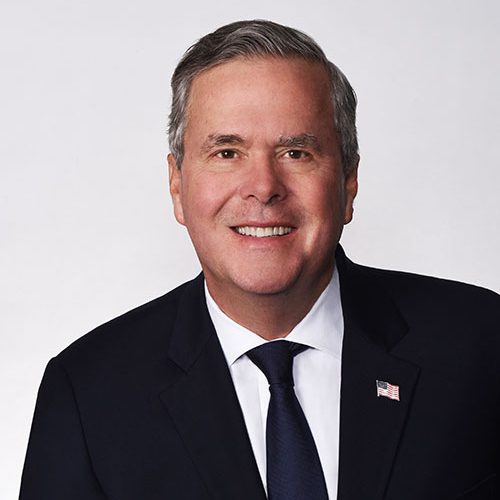 Jeb Bush is the 43rd governor of the State of Florida, serving from 1999 through 2007, and was a candidate for the Republican presidential nomination in 2016. Under Governor Bush's leadership, Florida established a bold accountability system in public schools and created the most ambitious school choice programs in the nation. Governor Bush currently serves as Chairman of Dock Square Capital LLC, a merchant bank headquartered in Miami. He joined the University of Pennsylvania as a non-resident Presidential Professor of Practice for the 2018-19 academic year and previously served as a visiting professor and fellow at Harvard University, an executive professor at Texas A&M University and has been awarded several honorary doctorates from collegiate institutions. Governor Bush maintains his passion for improving the quality of education for students across the country, serving as Chairman of the Foundation for Excellence in Education, a national nonprofit education reform organization he founded to transform education in America.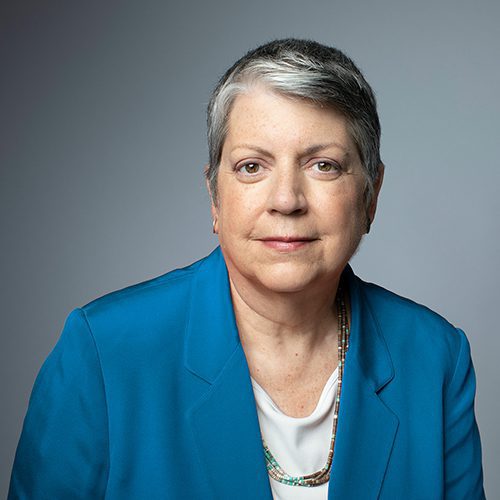 Janet Napolitano is Professor of Public Policy and Director of the new Center for Security in Politics at UC Berkeley. A distinguished public servant, Napolitano served as the president of the University of California from 2013 to 2020, as US Secretary of Homeland Security from 2009 to 2013, as Governor of Arizona from 2003 to 2009, as Attorney General of Arizona from 1998 to 2003 and as US Attorney for the District of Arizona from 1993 to 1997. As UC President, she was a steadfast advocate for California students, working to stabilize in-state tuition and to enroll historic numbers of California undergraduates. In 2017, under Napolitano's leadership, the University of California was the first university in the country to file a lawsuit to stop the federal government's rescission of the DACA program. She is the recipient of nine honorary degrees as well as the Jefferson Medal from the University of Virginia.
---
2020 Chancellor's Speaker Series: Tom Rinaldi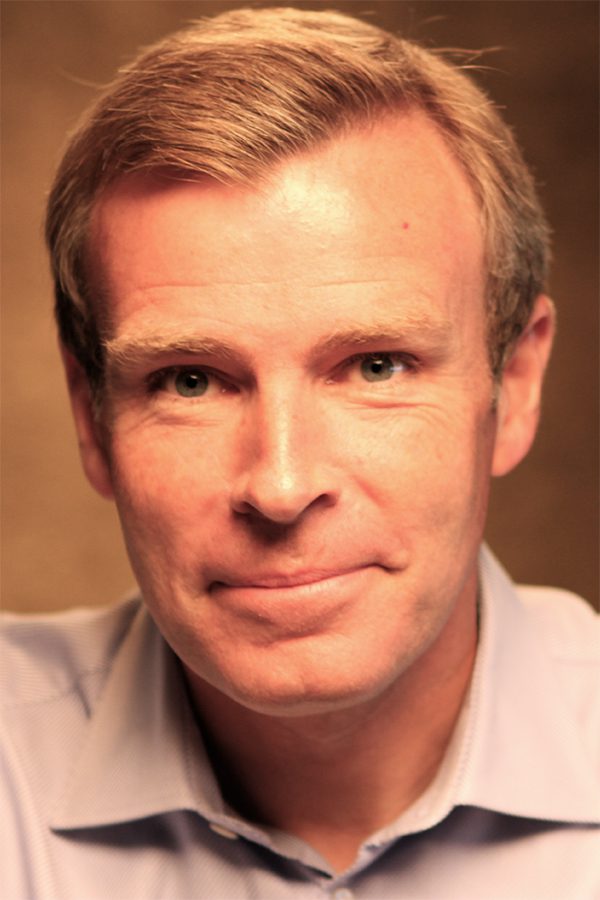 Since joining ESPN in 2002, Tom Rinaldi has become one of ESPN's most prominent correspondents and storytellers. The list of events he has covered, the range of stories he's told, and the platforms and programs he serves, crosses the broadest spectrum of sports.
His event assignments include working the sidelines at the College Football Playoff National Semi-final and Championship games, and the Rose Bowl. In golf, he has covered all four majors for the better part of two decades, and is the network's primary interviewer at the Masters. In tennis, he does play-by-play for matches at Wimbledon and the US Open, as well as handling on-court interviews and the trophy ceremony at the Open. He also works the sidelines during NBA regular and post-season games for the network.
In addition, Rinaldi has covered the Super Bowl, the World Series, the Final Four, the Preakness and Belmont Stakes, the Breeders' Cup, and the Olympics.
In addition to his duties on live events, Rinaldi is known for his feature stories, which run on a variety of ESPN's shows including College GameDay, E:60, SC Featured, Outside the Lines, and SportsCenter.
Among the honors he has received for his work, Rinaldi has won 16 national Sports Emmy Awards, and seven national Edward R. Murrow Awards. In all, he has been nominated in five separate Emmy categories, including writing, reporting, and feature storytelling, a total of more than 40 times.
Among his stories are "Carry On," chronicling the relationship between two high school wrestlers from Cleveland and the television producer who made a pivotal difference in their lives. Sports Illustrated's media critic at the time, Richard Deitsch, called the story "the best feature I've ever watched on ESPN." The piece won the national Edward R. Murrow award for best news documentary.
"A Mountain to Climb," profiled Pratima Sherpa, from her time living in a shed on a golf course in Nepal to her quest to become to the first female professional golfer in her country's history. The piece won the Emmy for best short sports documentary in 2018, and sparked a meeting between Pratima and her idol, Tiger Woods.
In 2020, for ESPN Films, he co-directed the documentary "Blackfeet Boxing: Not Invisible," detailing the plight of murdered and missing indigenous women, and the efforts of the Blackfeet Boxing Club in Montana, in helping girls and young women learn the power of boxing, and self defense.
Rinaldi is also the author of The Red Bandanna: A Life, A Choice, A Legacy, detailing the heroism and tragic death of Boston College athlete Welles Crowther during 9/11. A New York Times bestseller, called "gripping and deeply moving" by The Times Book Review, it has been assigned in high schools and colleges since its publication. The story first aired on ESPN in 2011, and the television feature has run every September since its debut.
Rinaldi has also established himself as a leading interviewer in sports.
In March 2010, he conducted the first interview with Tiger Woods, after the one-car accident in front of Woods' home four months earlier, and the resulting scandal and implosion of his personal life. Clips or excerpts from the interview were broadcast or published by media outlets around the world.
He conducted the first sit-down interview with former Baylor coach Art Briles, after his dismissal as a result of the program's sexual assault scandal in 2015, and in 2018, had the first in-depth interview with Urban Meyer, during his suspension from Ohio State for his handling of domestic abuse allegations against one of his assistant coaches.
In addition, he has conducted one-on-one interviews with some of the biggest names across all sports, including Serena Williams, Derek Jeter, Roger Federer, Kevin Durant, Magic Johnson, Jack Nicklaus, Nick Saban, Mike Krzyzewski, Rafael Nadal, and Mariano Rivera.
Born in Brooklyn, N.Y., Rinaldi is a graduate of the University of Pennsylvania, and holds a master's degree from the Columbia University Graduate School of Journalism.
---
2019 Chancellor's Speaker Series: Henry Louis Gates, Jr.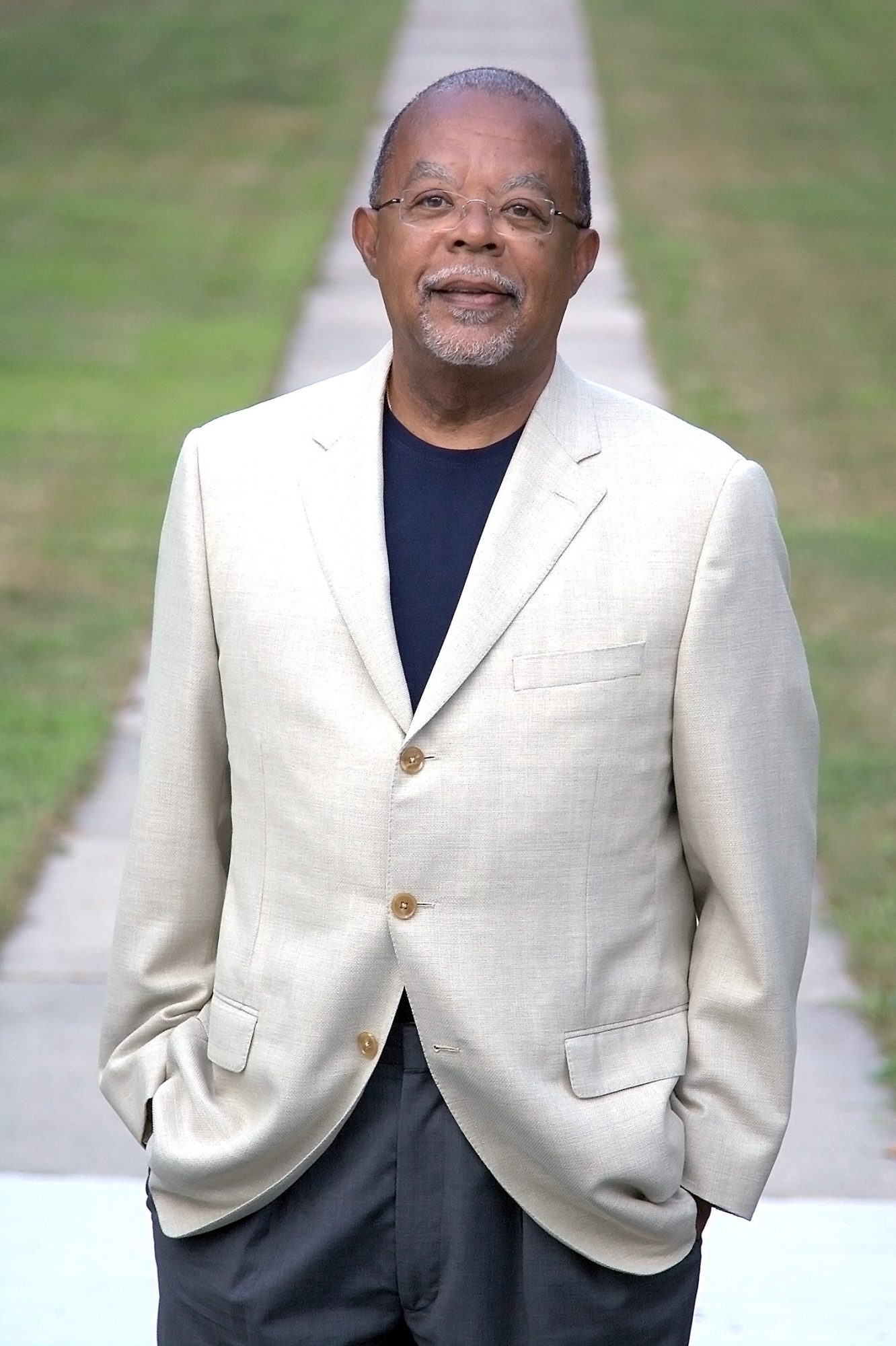 Henry Louis Gates, Jr. is the Alphonse Fletcher University Professor and director of the Hutchins Center for African and African American Research at Harvard University. Emmy Award-winning filmmaker, literary scholar, journalist, cultural critic and institution builder, Gates has authored or co-authored twenty-four books and created twenty documentary films, including Wonders of the African World, African American Lives, Faces of America, Black in Latin America, Black America since MLK: And Still I Rise, Africa's Great Civilizations and Finding Your Roots, his groundbreaking genealogy series, entering its sixth season on PBS.
His six-part PBS documentary series, The African Americans: Many Rivers to Cross (2013), which he wrote, executive produced, and hosted, earned the Emmy Award for Outstanding Historical Program—Long Form, as well as the Peabody Award, Alfred I. duPont-Columbia University Award, and NAACP Image Award. Gates latest project is the history series, Reconstruction: America after the Civil War (PBS, 2019), and the related books, Dark Sky Rising: Reconstruction and the Dawn of Jim Crow, with Tonya Bolden (Scholastic, 2019), and Stony the Road: Reconstruction, White Supremacy, and the Rise of Jim Crow (Penguin Random House, 2019).
The recipient of fifty-one honorary degrees and numerous prizes, Gates was a member of the first class awarded "genius grants" by the MacArthur Foundation in 1981. In 1998, he became the first African American scholar to be awarded the National Humanities Medal. He earned his bachelor's degree in English Language and Literature from Yale University and his master's and Ph.D. in English Literature from Clare College at the University of Cambridge.
---
2018 Chancellor's Speaker Series: Dr. Michio Kaku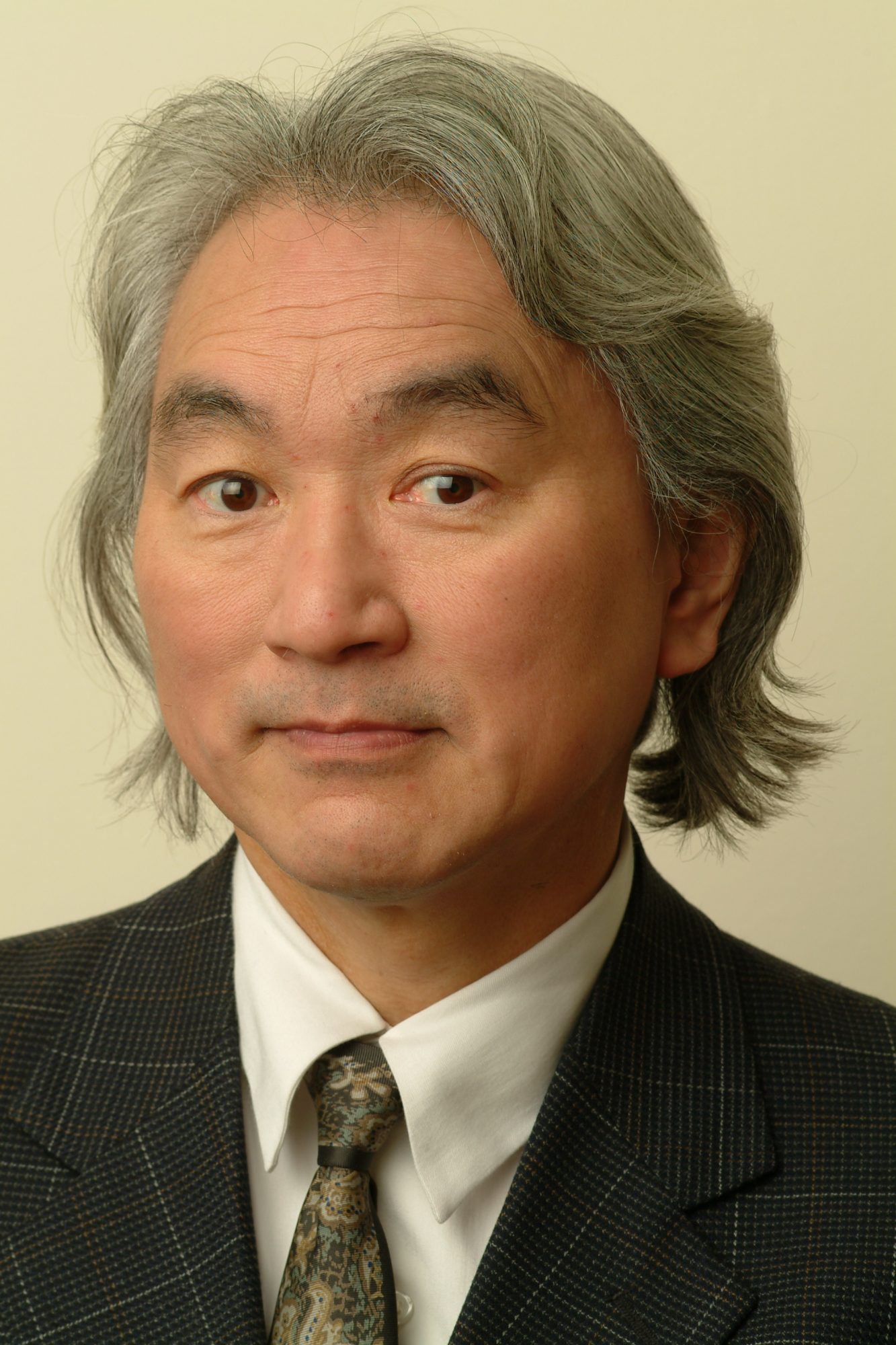 Dr. Michio Kaku is one of the most widely recognized scientists in the world today. He is a theoretical physicist, bestselling author, acclaimed public speaker, renowned futurist, and popularizer of science. He is an internationally recognized authority in two areas: Einstein's unified field theory and to predict trends affecting business, medicine, finance, and our way of life, based on the latest research in science. As co-founder of String Field Theory, Dr. Kaku carries on Einstein's quest to unite the four fundamental forces of nature into a single grand unified theory of everything.
Dr. Kaku has written four NY Times Best Sellers. His latest, The Future of Humanity, discusses the future of space program, when one day we might explore the stars. His previous best seller, The Future of the Mind, hit #1 on the NY Times, Amazon, and Barnes and Noble Best Sellers List, making it the #1 hardcover, non-fiction book in the country. In addition, he is the best-selling author of more than 70 published physics journals, and numerous Ph.D. level textbooks. Dr. Kaku appears regularly on national and international TV, and hosts numerous science TV and radio programs. His Facebook site has over 3 million fans, and over 650,000 people regularly receive his tweets. He has a national weekly science radio show that he hosts. See mkaku.org for a list of stations.
Dr. Kaku holds the Henry Semat Chair in Theoretical Physics at the City University of New York, where he has taught for almost 30 years. He earned his bachelor's degree from Harvard University and his Ph.D. in physics from the University of California at Berkeley.
---
2017 Chancellor's Speaker Series: Laura Linney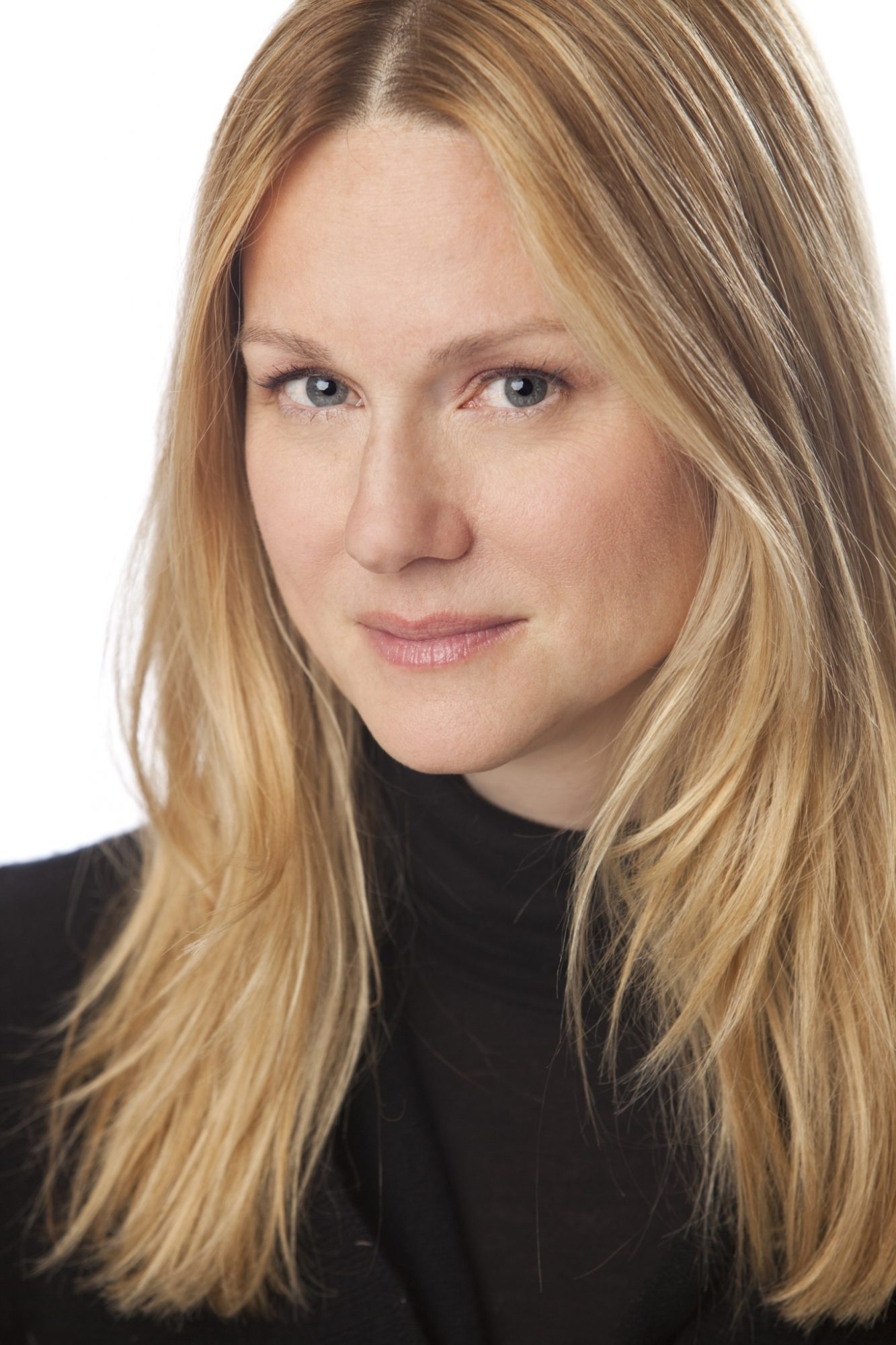 The seventh annual Chancellor's Speaker Series featured award-winning theatre, film and television actress, Laura Linney.
Laura Linney's respect and gratitude for creative expression is limitless. Born to a prominent NYC playwright and nurse, Golden Globe, SAG, and Emmy award-winning actress Laura Linney began her experiential education in performance art at an early age.
After graduating from The Juilliard School, Linney went on to appear in leading roles across film, television, and theatre. She's performed in a myriad of productions such as the upcoming films Genius and Nocturnal Animals. Other films include Mr. Holmes, Kinsey, You Can Count on Me, Mystic River, Love Actually, and The Truman Show. Notable television credits include the Showtime Series The Big C, the HBO mini-series John Adams, Tales of the City, and Frasier. Prominent Broadway productions include, The Crucible, Time Stands Still, Sight Unseen, Six Degrees of Separation and many more.
Linney has also been honored for her work in cancer advocacy. Having lost family to cancer, she understands the unique physical and emotional damage inflicted on victims and families. She aims to help them find ways to cope, grow, and rebuild so that each one can truly win his or her own fight against cancer.
---
2016 Chancellor's Speaker Series: Dr. Robert Gates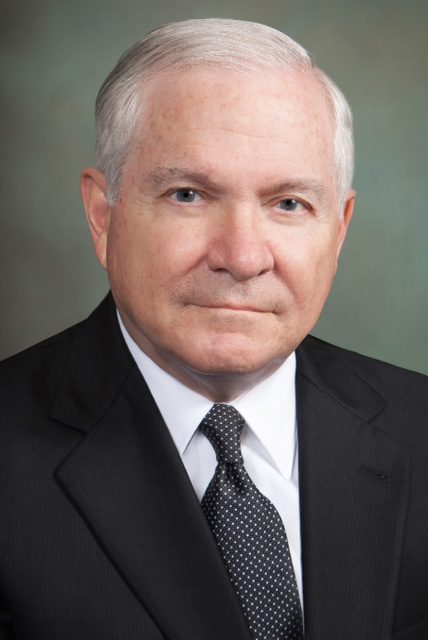 An American statesman and scholar, Robert Gates served as the 22nd secretary of defense, under two presidents, from 2006 to 2011. Prior to becoming secretary of defense, Gates was president of Texas A&M University and interim dean of the George Bush School of Government and Public Service.
Gates spent nearly 27 years as an intelligence professional, the only officer in the Central Intelligence Agency's (CIA) history to rise from entry-level employee to director. Nearly nine years of his time with the CIA was at the National Security Council, serving four presidents.
Gates has been awarded the Presidential Medal of Freedom, the National Security Medal, the Presidential Citizens Medal, the National Intelligence Distinguished Service Medal, and the Distinguished Intelligence Medal. In 2016, he became the inaugural recipient of the Zbigniew Brzezinski Annual Prize, in recognition of his distinguished record of promoting the importance of geostrategic thinking with a transcending moral purpose.
Gates has authored three memoirs – Duty: Memoirs of a Secretary at War, From the Shadows: The Ultimate Insider's Story of Five Presidents and How They Won the Cold War, and A Passion for Leadership: Lessons on Change and Reform from Fifty Years of Public Service.
Gates received a bachelor's degree from the College of William & Mary, where he currently serves as chancellor. He received a master's degree in history from Indiana University and a doctorate in Russian and Soviet history from Georgetown University.
---
2015 Chancellor's Speaker Series: Carl Bernstein and P.J. O'Rourke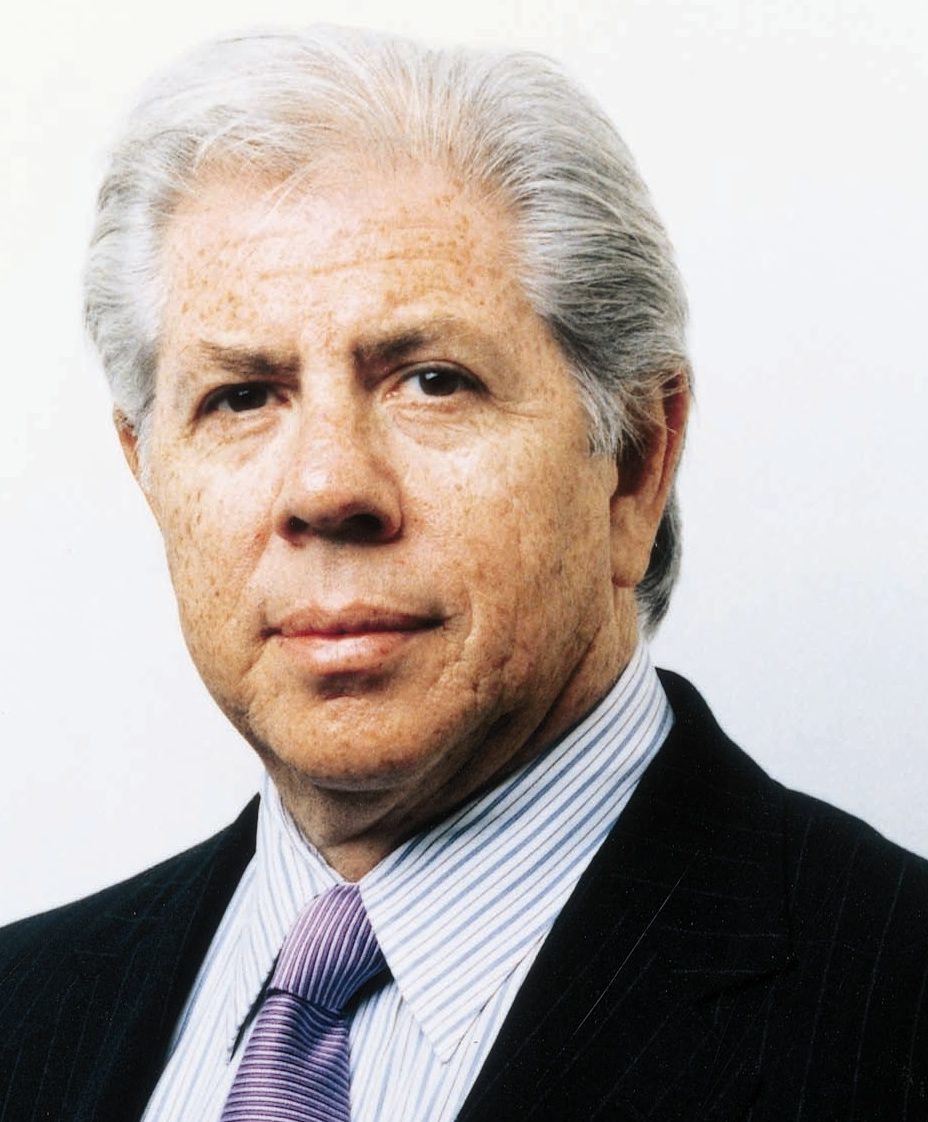 Carl Bernstein
Pulitzer Prize Winning Journalist/Author and Political Analyst
For 40 years, from All the President's Men to A Woman-In-Charge: The Life of Hillary Clinton, Carl Bernstein's books, reporting, and commentary have revealed the inner-workings of government, politics, and the hidden stories of Washington and its leaders. In the early 1970s, Bernstein and Bob Woodward broke the Watergate story for The Washington Post for which they and The Post were awarded the Pulitzer Prize.
Since then, Bernstein has continued to build on the theme of the use and abuse of power through books, magazine articles, television reporting, and commentary. The author of five best-selling books, Bernstein is currently at work on several multimedia projects including a dramatic television series about the United States Congress and a memoir about growing up at a Washington newspaper during the Kennedy era. He also appears regularly on MSNBC's Morning Joe, is a contributing editor of Vanity Fair magazine, and has been an on-air political analyst for CNN.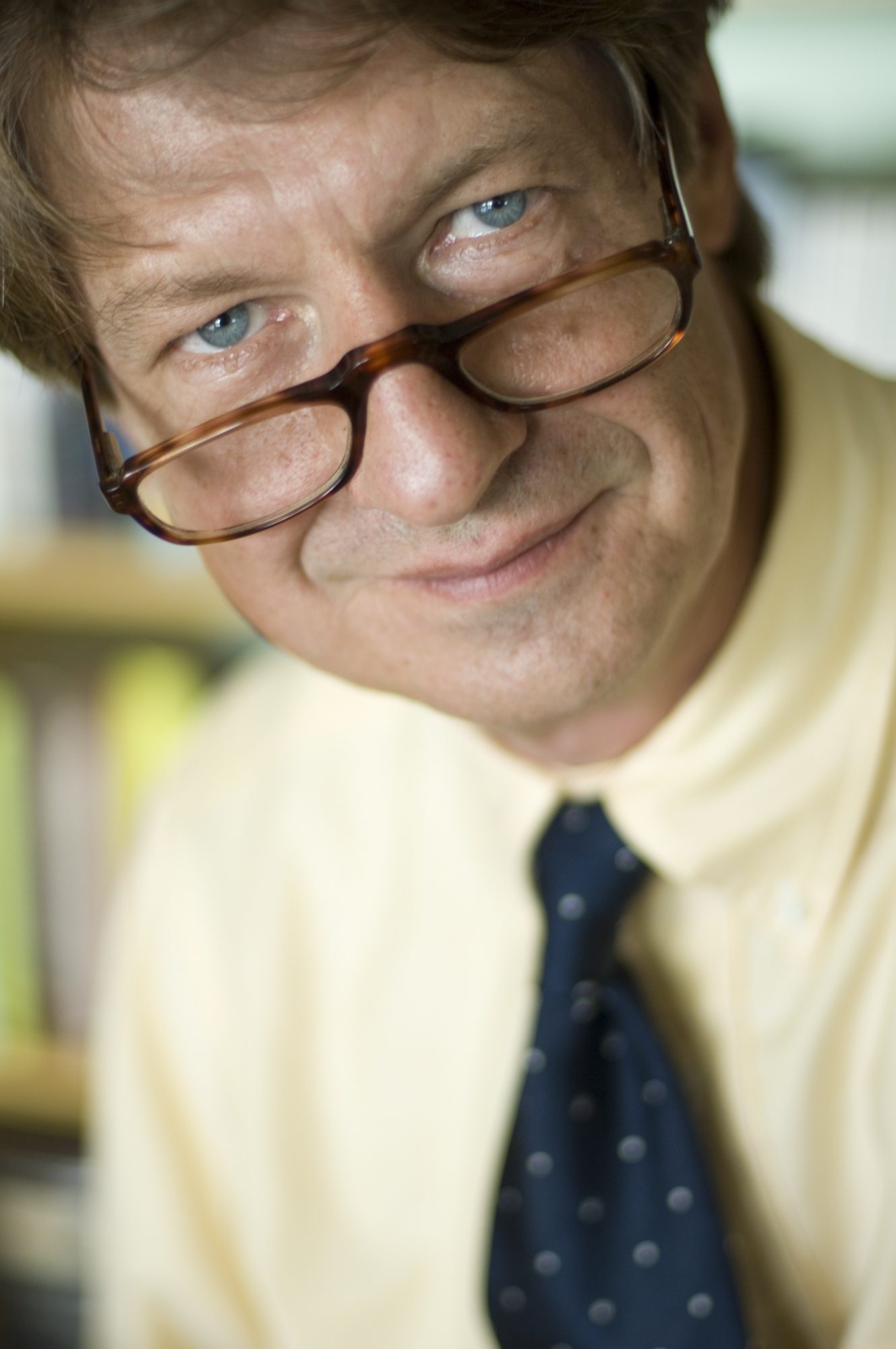 P.J. O'Rourke
Best-Selling Author & Leading Political Satirist
With more than 1 million words of trenchant journalism under his byline and more citations in The Penguin Dictionary of Humorous Quotations than any living writer, P.J. O'Rourke has established himself as America's premier political satirist. He is the best-selling author of 16 books, including Parliament of Whores, Eat the Rich, Don't Vote – It Encourages the Bastards, and his latest, The Baby Boom: How It Got That Way…And It Wasn't MY Fault…And I'll Never Do It Again.
O'Rourke has written for such diverse publications as The National Lampoon, The Wall Street Journal, World Affairs, Car and Driver, Town & Country, Forbes, The Atlantic, and Rolling Stone, where he was the foreign-affairs desk chief for 15 years. He is the H.L. Mencken Research Fellow at the Cato Institute in Washington as well as a weekly columnist for The Daily Beast, contributing editor at The Weekly Standard, and a frequent panelist on National Public Radio's Wait Wait…Don't Tell Me!
---
2013 Chancellor's Speaker Series: Jeffrey Toobin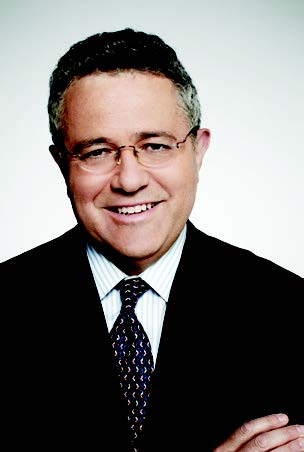 A high-profile senior analyst for CNN and staff writer for The New Yorker, Jeffrey Toobin is one of the country's most esteemed experts on politics, media and law. With unparalleled journalistic skill, Toobin has provided analysis on some of the most provocative and important events of our time.
The author of several critically acclaimed best sellers, Toobin delved into the historical, political and personal inner workings of the Supreme Court and its justices in his book The Nine: Inside the Secret World of the Supreme Court. The Nine spent more than four months on the New York Times Best Seller list and was named one of the best books of the year by Time, Newsweek, Entertainment Weekly and the Economist. His newest book, The Oath, a sequel to The Nine, is an insider's account of the momentous ideological war between the John Roberts' Supreme Court and the Obama administration.
Toobin is also author of renowned bestseller Too Close to Call: The 36-Day Battle to Decide the 2000 Election, the definitive story of the Bush-Gore presidential recount and the basis for an HBO movie. With clarity, insight, humor and a deep understanding of the law, Toobin deconstructs the events, the players and the often Byzantine-like intricacies of our judicial system, ending up with a remarkable account of one of the most significant periods in our nation's history.
After a six-year tenure at ABC News, where he covered the country's highest-profile cases and received a 2000 Emmy Award for his coverage of the Elián González custody saga, Toobin joined CNN as a legal analyst for CNN in 2002 where he now serves as senior analyst. Also a staff writer for The New Yorker since 1993, he has written articles on such subjects as the Bernie Madoff scandal, the case of Roman Polanski, and profiles of Justices Clarence Thomas, Stephen Breyer, John Paul Stevens and Chief Justice John Roberts. His article "An Incendiary Defense" for the magazine broke the news that the O.J. Simpson defense team planned to accuse Mark Fuhrman of planting evidence and to play "the race card."
Prior to joining The New Yorker, Toobin served as an Assistant United States Attorney in Brooklyn, New York. He also served as an associate counsel in the Office of Independent Counsel Lawrence E. Walsh, an experience that provided the basis for his first book, Opening Arguments: A Young Lawyer's First Case: United States v. Oliver North. His other books also take a behind the scenes look at the legal system: A Vast Conspiracy explored the investigation and impeachment of Bill Clinton; and The Run of His Life closely examined the workings of the criminal justice system in the O.J. Simpson trial.
Toobin received his bachelor's degree from Harvard College and graduated magna cum laude from Harvard Law School, where he was an editor of the Harvard Law Review.
---
2012 Chancellor's Speaker Series: Michael Beschloss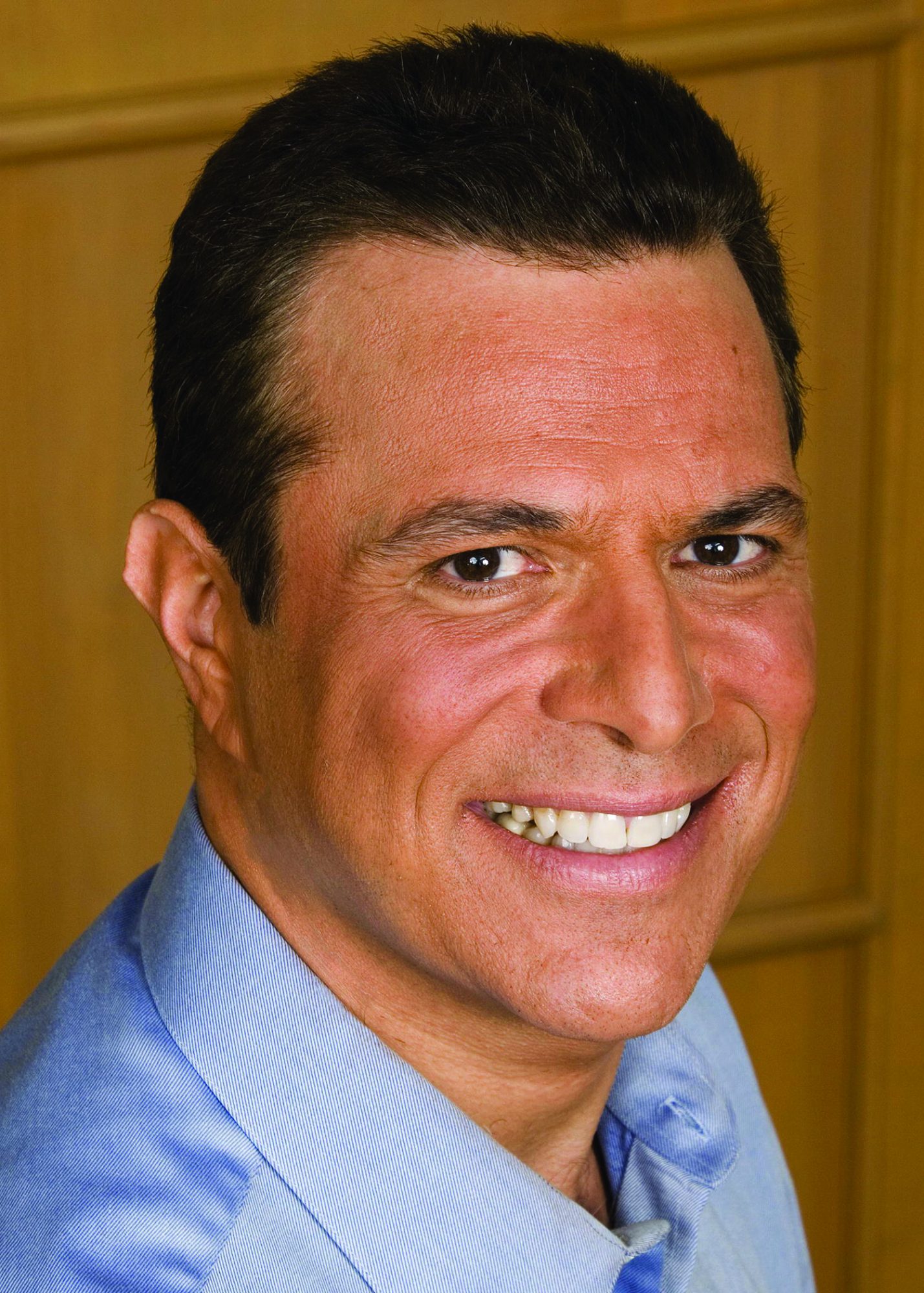 In the wake of Charlotte's recent triumph as the host city to a presidential nominating convention, historian and author Michael Beschloss outlined the qualities that make a great president in a speech at UNC Charlotte.
His appearance was part of the second annual Chancellor's Speaker Series and the 49er Democracy Experience. Beschloss, who has written eight books about U.S. presidents, is the official NBC News Presidential Historian. He also is a regular contributor to the PBS NewsHour and he co-authored, with Caroline Kennedy, The New York Times best seller Jacqueline Kennedy: Historic Conversations on Life with John F. Kennedy.
His evening lecture focused on what he considered to be some of the qualities found in great presidents. One was presidential courage. Beschloss said George Washington and Abraham Lincoln were "willing to do the right thing, even if it's unpopular, it may not get them re-elected, or worse."
Another necessary trait was excellent oratorical skills. Presidents must be able "to tell Americans about what might be unpopular and get them to accept it." Beschloss said Lincoln was successful with this in pushing for the Emancipation Proclamation during the Civil War.
Another skill that is needed is the talent to cross the aisle and work with the other side. "I don't just mean a Democratic president who's able to work with Republicans." A president must have the "imagination to understand why" someone with drastically different views believes in them, he said.
Finally, Beschloss said great presidents have a strong sense of history while making tough decisions, often without the benefit of having all of the necessary information.
"These guys look different decades later than they did at the time," he said, adding that most historians agree that at least 30 to 40 years must pass to provide the proper context to judge an administration's policies. "You have to know how the story ends."
---
2011 Chancellor's Speaker Series: Senator Alan Simpson and Erskine Bowles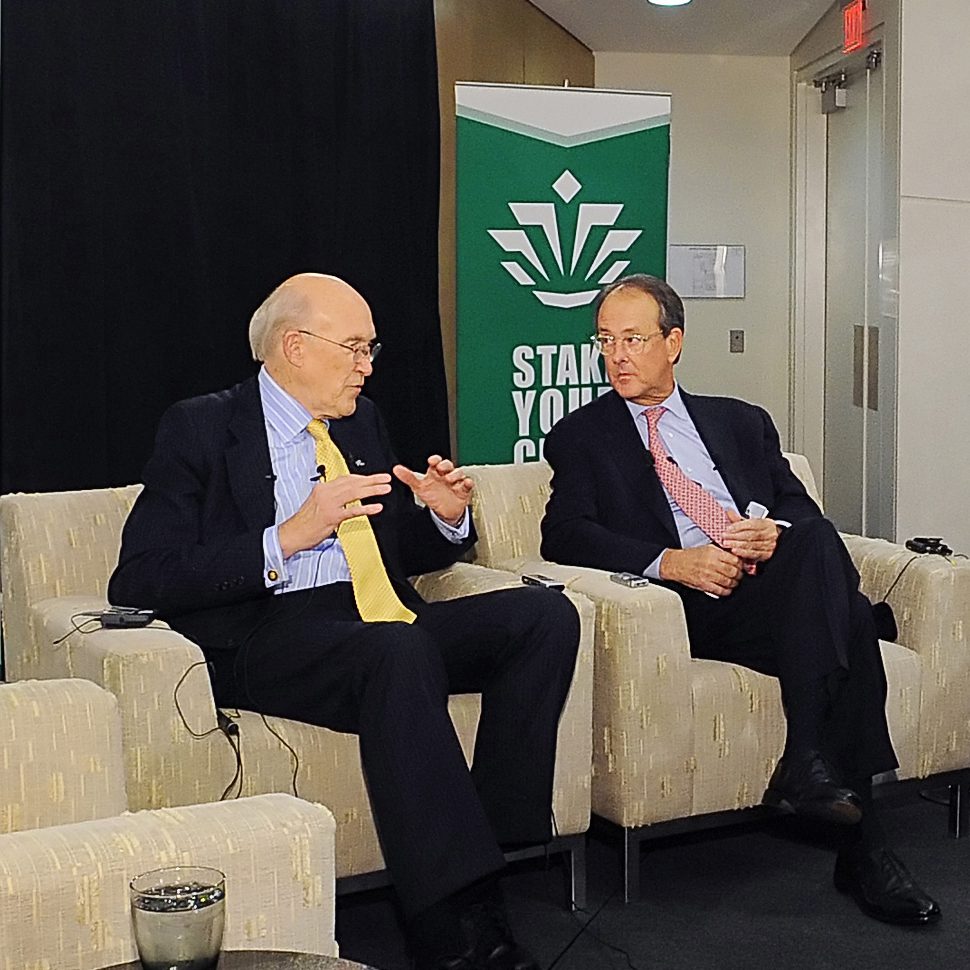 The event was billed as "Telling it Like it is: an Evening with Sen. Alan Simpson and Erskine Bowles."
Kicking off the new Chancellor's Speaker Series on Nov. 16, 2011, an overflow audience of several hundred of Charlotte's civic, political, business, and philanthropic leaders were treated to a compelling and entertaining discourse on some of the most pressing fiscal challenges facing the nation.
Bowles and Simpson, co-chairmen of the National Commission on Fiscal Responsibility and Reform, shared some of their thoughts on pragmatic solutions to America's debt crisis at the event at UNC Charlotte Center City, the new 11-story, $50 million building in downtown Charlotte.
To the campus community, UNC Charlotte Center City is considered to be much more than a building. It symbolizes how the University has become an indispensable thread in the social, cultural and economic fabric of the Charlotte region.
In early 2012, Center City will welcome its first gallery exhibit, commissioned by the College of Arts + Architecture. In the spring, a magnificent exhibit, Violins of Hope, will make its North American debut in the Center City gallery.
The appearance by Bowles and Simpson came a week before the so-called Congressional super committee's Nov. 23 deadline. The 12-member supercommittee, made up of six Democrats and six Republicans, must agree on a plan to cut the deficit by at least $1.2 trillion over 10 years or trigger billions in automatic cuts to defense and other federal programs.
Bowles and Simpson have pushed the supercommittee to go beyond their mandate and cut at least $4 trillion. Bowles, a Democrat and former UNC System President and White House chief of staff, and Simpson, a former Republican senator from Wyoming, engaged the evening audience with candid anecdotes and comments.
"What Al and I are trying to do," Bowles said, "is get people to address the real causes (of the debt), to be honest about it, understand that everybody has to put aside their partisan sacred cow and do something big and bold."
Simpson warned that Washington leaders might be adversely influenced by the fiscal turmoil in Europe.
"The pressures on (lawmakers) are enormous," he said, "not just internally but because of Greece and Italy and the stuff going on around the world. And we're on a trajectory … that matches all those countries."
The two leaders also spent time on the main campus earlier in the day, meeting with UNC Charlotte students, faculty and staff at the Student Union.
"I love the fray," Simpson said when he was asked by moderator Chris William to say what motivates him. "I've been the toast of the town one day and toast the next day. I just like to mix it up."
Bowles tried to lay down the hard choices facing the nation.
"If we agree to make the tough choices we must make, I think the future is very bright for this country," he said. "If we don't, we are well on the way to becoming a second-rate power.
"This is not a Republican deal or a Democratic deal," he said. "It's a country deal."