Gift Planning
Leave a Lasting Legacy
You can leave a lasting legacy through a tax-savvy gift designated to the area most meaningful to you. Visit our new website or contact Amy Shehee, Senior Director of Principal and Planned Gifts, by email or phone at 704-687-0301 to learn about gifts from an estate, gifts that provide income for life, and gifts from creative funding assets.
---
"Our estate gift allowed us to do more than we ever thought possible. It gives us great comfort and will allow us to provide funding for students in three programs – Architecture, Athletics, and the CRC – close to our hearts. We met at UNC Charlotte and have remained in Charlotte supporting it in many ways. This is a forever gift. We love UNC Charlotte and wanted to do something Special."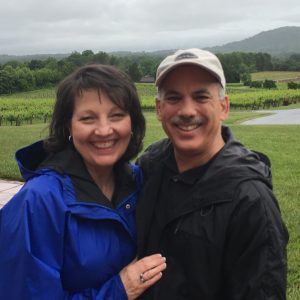 Remembering UNC Charlotte in your estate plans will help sustain and strengthen the University in years to come. Some of the advantages include:
It costs nothing now yet gives you the satisfaction of knowing you have helped secure UNC Charlotte's future.
You retain control and use of your assets during your lifetime.
You can modify your plans if circumstances change.
Gifts to UNC Charlotte are exempt from federal estate taxes.
You will be welcomed into the Bonnie E. Cone Society, a community of faithful alumni, faculty, staff and friends who have made provision for a new generation of students through their long-term financial and estate planning.