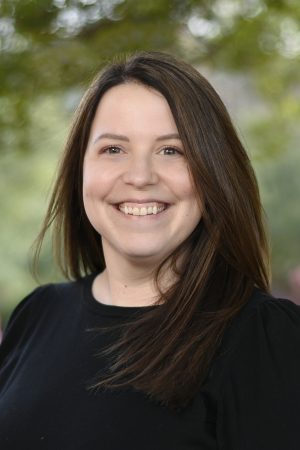 Sharon Horinka
Associate Director of Annual Giving and Donor Experience
Sharon plays a pivotal role in shaping the university's fundraising landscape. Her strategic insight and over 15 years of experience in Annual Giving allow her to spearhead innovative initiatives that nurture a culture of philanthropy and elevate donor engagement. With a keen focus on data-driven insights, Sharon oversees the dynamic operation of both the UNC Charlotte Student Philanthropy Center and the Donor Experience Officer (DXO) program.
Sharon's influence extends to the forefront of technological advancement, where she guides the university's robust texting strategy. Her efforts not only drive substantial financial contributions but also foster a sense of pride and participation among Charlotte's vibrant donor community. Sharon's journey at Charlotte has been one of continuous growth and dedication.
From her earliest role as a Student Supervisor in the university's then "Call Center," to working as the Assistant Director of Gift Processing, her unwavering commitment has been the driving force behind transformative change. As a proud 49er Alumna (Class of 2011), and record-holder for the highest grossing student fundraiser of all time at Charlotte, Sharon bleeds green and gold!
Her contributions continue to inspire and pave the way for a thriving culture of philanthropy at the university and beyond.