Green with Gratitude
Green with Gratitude is a 49er effort established to educate students on the importance and impact of philanthropy. Financial donations from generous individuals impact every part of our beautiful campus and enhance the student experience.
---
#NinerNationGives
Thank you, Niner Nation! Last year we raised $2,603,389 from 4,997 gifts to support current and future 49ers during this year's #NinerNationGives, 49 hours of giving campaign. We couldn't have done it without you!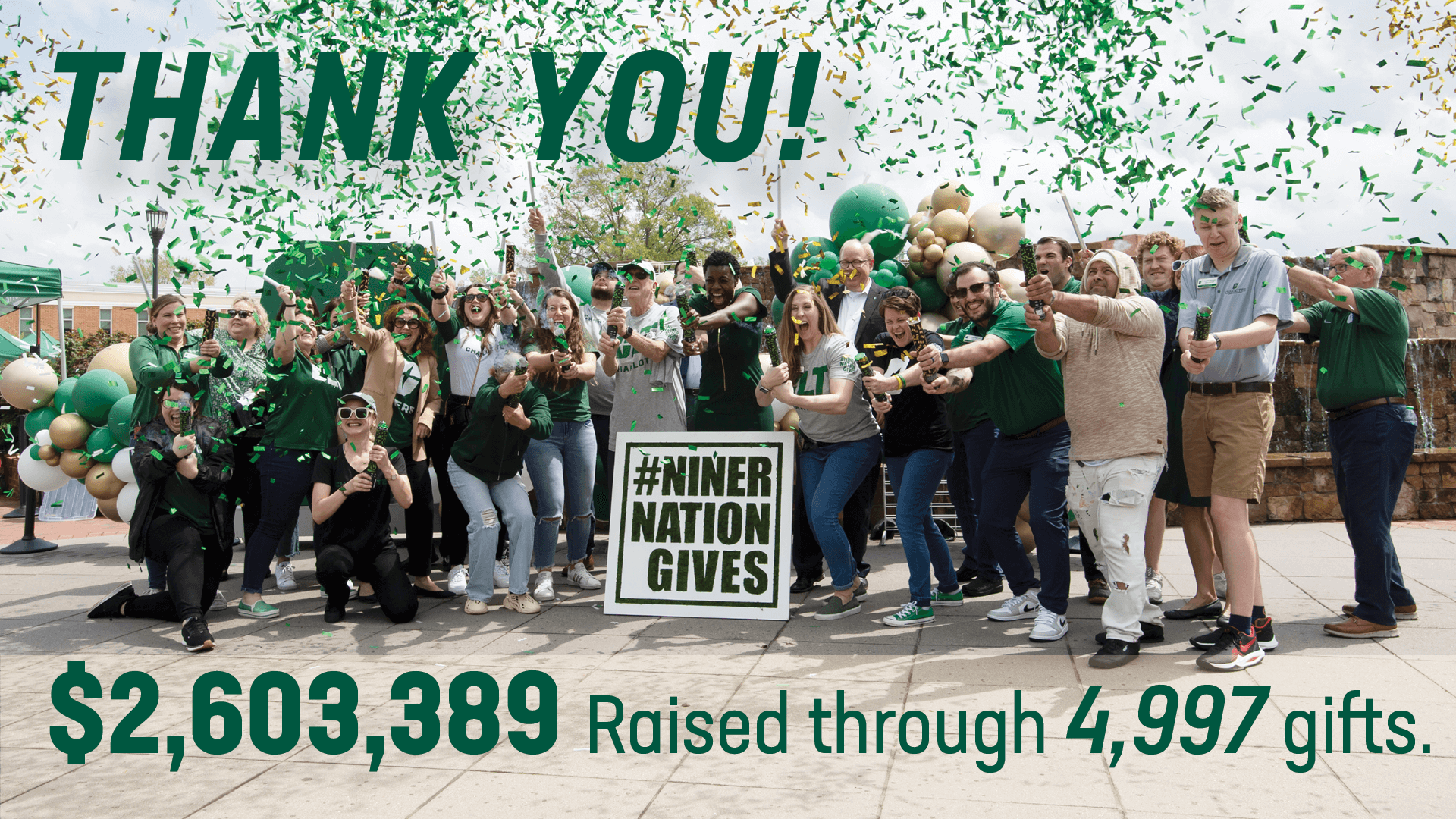 ---
Crowdfunding
Crowdfunding empowers students, faculty, staff, and alumni, to support specific projects within the Niner community. Thanks to our generous donors, projects like the 49er Rocketry Team, can fulfill their goal of competition. Learn more at crowdfund.charlotte.edu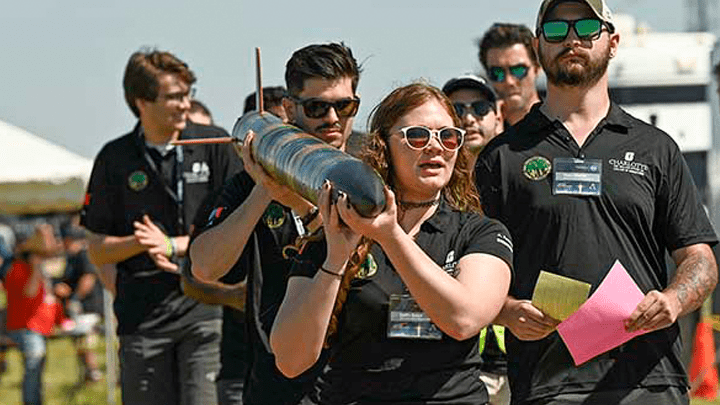 ---
Donor stories
Dr. Norman and Marianne Schul
Standing at the gateway to the Geography and Earth Sciences Department visitors will a visually appealing globe representing Earth. Courtesy of long time UNC Charlotte supporters, the Schul's hope this sculpture will teach, inspire and remind us all that the world is filled with unlimited possibilities. Read more.